Solstice Wireless Presentation & Collaboration
Solstice Wireless Presentation & Collaboration
Solstice Display Client is currently available for:
---
First Time Setup
First time setup using Solstice will require a download/install of the Mersive Solstice App.
Select the client version for your personal device
Install/download the appropriate Solstice client
Setup Solstice Display
Setting up the Solstice display requires the Classroom Rack PC to be the selected/active AV source.
Login to the Classroom Rack PC with your Western Identity ending in "@uwo.ca"
Double click the Solstice Display icon located on the desktop
Connect/Share content with the Solstice Display
To connect your device to the solstice display, You must have the Solstice app running on your device and running on the classroom Rack PC.
Make sure your device is connected to the Western wireless network (uwosecure-v2)
Launch the Mersive Solstice App
Select Enter IP address
Enter the display's IP address (129.100.xxx.xxx)
Enter the 4-digit on-screen key (The key is randomly generated)
The user app will join the collaboration session with full media posting and control rights.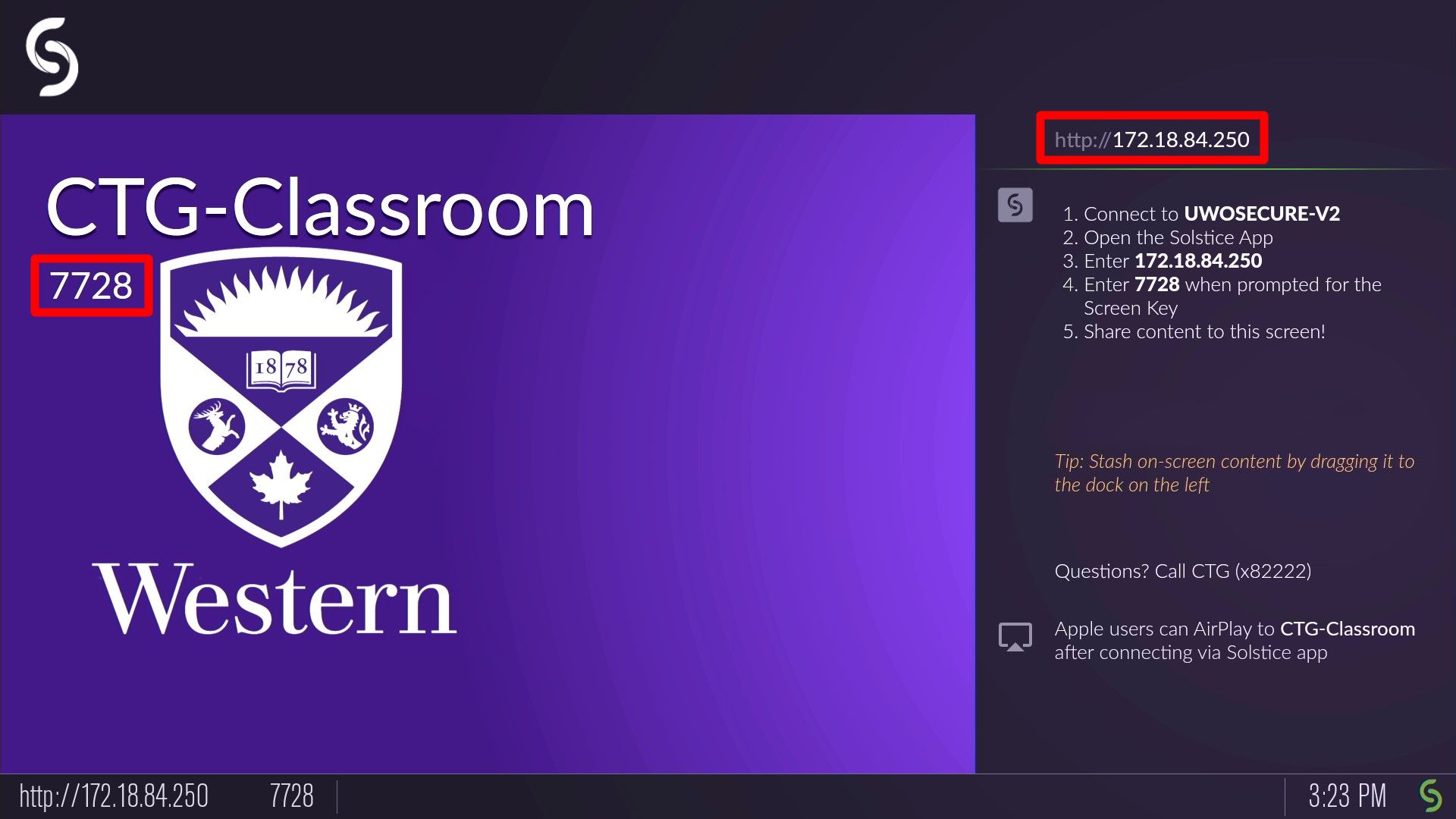 Screenshot of Solstice Dashboard
---
Published on  and maintained in Cascade.