How Do I… Configure Email in Outlook 2016
Introduction
This Guide will walk you through setting up Outlook 2016 to read your Western email using Exchange ActiveSync.  Using Exchange will allow Outlook to integrate with and display your email, calendar, and contacts.
Note: 
If this is the first time running Outlook it will start a setup configuration wizard.
Outlook 2016 (Mac)
Click Tools
Click Accounts
Click the + button in the lower left corner
Click Exchange
Enter your Western Email address in the Email and Username field, click Next
Enter your password, click Next
Click Add Account
Outlook 2016 (Windows)
Step 1
Click File --> Add Account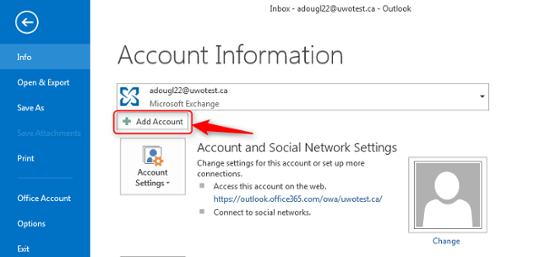 Fig. 1
Step 2
Enter your name, email address, and password where asked, click Next.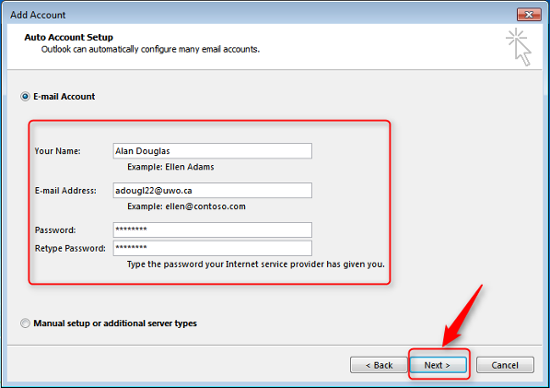 Fig. 2
Step 3
Outlook will begin configuring your account.  This may take several minutes.  Click Finish after setup has completed.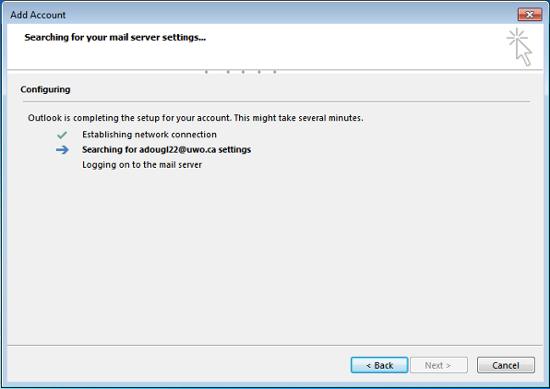 Fig. 3
Step 4
You have now configured Outlook 2016 for Western Email.  Your screen should look similar to Fig 4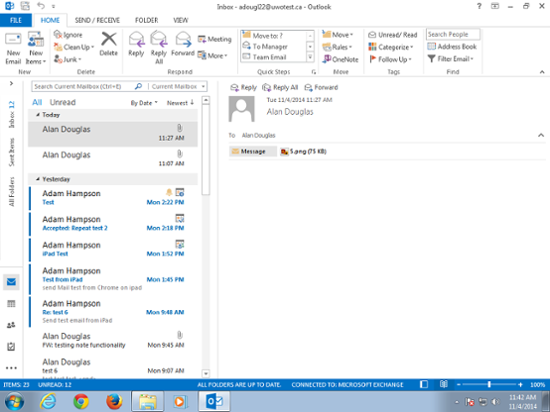 Fig. 4
---
Published on  and maintained in Cascade CMS.