Photo Credit: Olya Kobruseva
Using OWL's Date Manager
Added on December 17, 2021 by Jodie Roach
If you need to edit dates across multiple tools in your OWL site, the Date Manager can help. 
The Date Manager is located within Site Info. It allows you to see the dates being reported by all other tools in OWL, including due dates from Assignments and Tests & Quizzes, and "hide until" dates from hidden Lessons pages.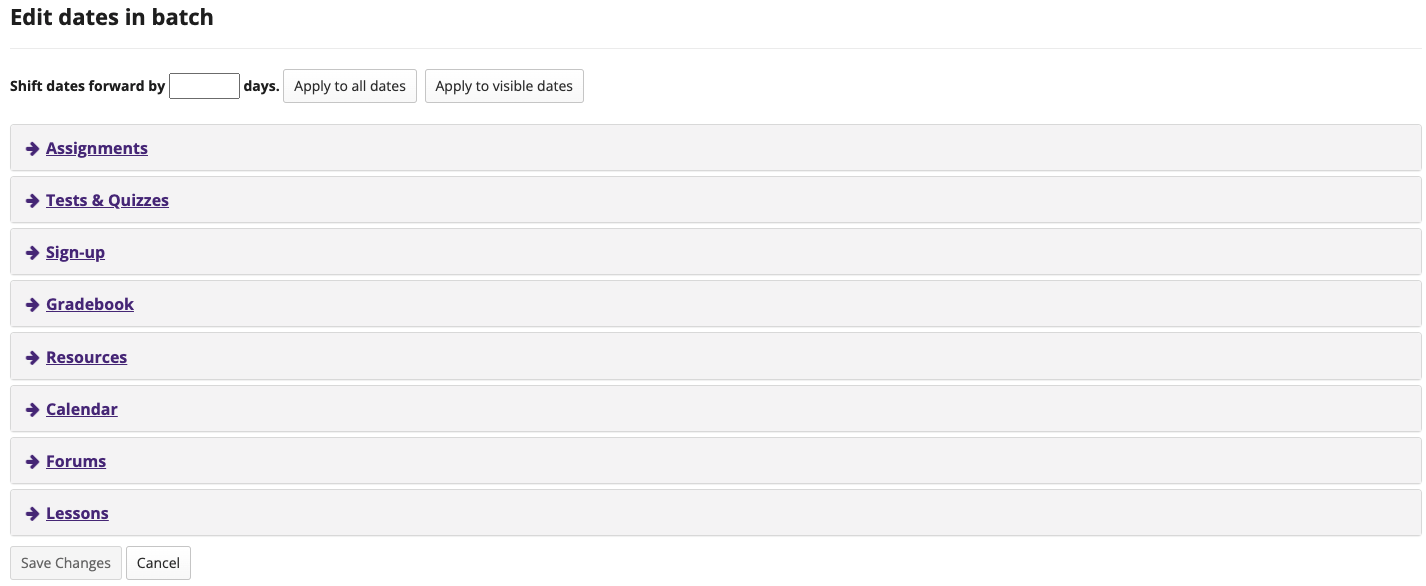 Here, you can expand the dates reported by individual tools to change them on the fly, without having to re-enter their original tool.  

You also have the option to shift all dates by a set number of days. This feature can be particularly useful if you have imported content from a previous year's OWL site or if you have experienced an unexpected change in the schedule of your course. 
Using the "Shift dates" feature, you can adjust dates within a specified set of tools or all dates within the site. 

For more information on using the Date Manager, please see the OWL Help entry Manage Dates.